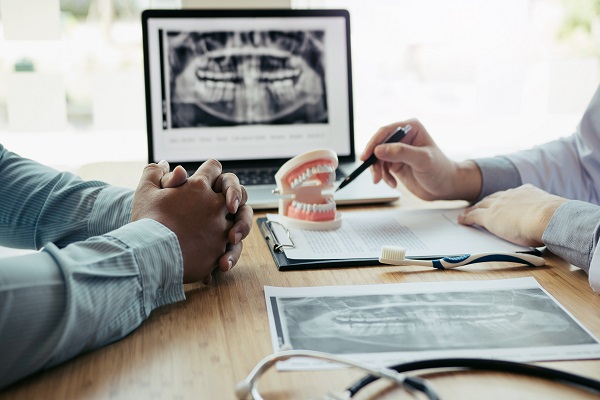 If your dental practice is not earning as much revenue as you would like, it is time to hire a dental coach. The consultant will analyze your entire practice and develop strategies to increase revenue. You will likely be surprised by the revenue opportunities that you are not using. Get details on how a dental consultant can help your practice so you can begin making more money.
Increasing revenue with a dental coach
Dentists often wear blinders regarding their practices. It is difficult to notice minute details when treating patients and managing staff members. The small details can cause practices to hemorrhage money. A dental coach can help practices reduce overhead, improve patient retention, and optimize scheduling. These strategies can boost revenue.
Reduce overhead
Overhead control is critical for practices that want to increase revenue. Some practices lose tens of thousands of dollars in potential income each year by failing to control the overhead. A dental coach will conduct an overhead analysis. This includes looking at the amount spent on supplies, marketing, rent and wages. After the analysis, the coach will determine how much should be spent each month and develop a strategy to reach the goal.
Improve patient retention
Many dental practices focus on getting new patients instead of retaining the ones they have. Retaining patients is easier than finding new ones. A dental consultant can analyze the current retention strategy and improve it. Effective retention strategies include changing the checkout protocol and automating appointment reminders. This is just a small glimpse of changes a coach can put in place.
Scheduling optimization
Scheduling is one of the most difficult tasks dental practices tackle. Many practices simply attempt to fill up every time slot in the day, paying little attention to the procedures. Block scheduling makes it easier to reach revenue goals each day. This is the process of scheduling similar treatments closely together. For example, dentists can schedule more difficult cases in the morning. Easier cases can be scheduled in the afternoon.
Dental practices face two main challenges when implementing block scheduling. First, the staff is often trained to give patients free rein when making appointments. Many ask them if they prefer to come in during the morning or afternoon. Second, staff members must learn when to release unfilled blocks and schedule other patients in those slots. The coach might recommend implementing a waiting list to fill unused blocks. The consultant can train the staff on how to do this effectively.
Let a dental coach help you
You enjoy helping your patients, but you also want to make money in the process. Your practice is likely missing out on opportunities to increase profits. With the help of a dental coach, you can make your practice more profitable. The consultant will provide you with strategies and help you implement them. Then, these strategies will become second nature as you begin making more money. Talk to a consultant to learn more.
You can find more information here: https://nickersonconsulting.com or call Nickerson Consulting at (818) 483-9061 to schedule a call with us.
Check out what others are saying about our services on Yelp: Read our Yelp reviews.