Our Consulting Process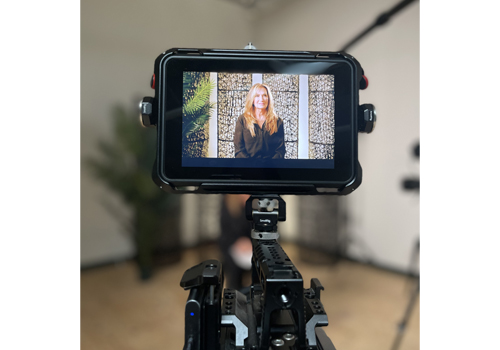 Why consulting?
Our clients invest in consulting for many different reasons. Some come to us with specific issues: a lack of new patients, high accounts receivable, staffing issues, low case acceptance, or failure to grow—just to name a few. Others have large, successful, high-performing practices and are ready to advance to the next level.
The one thing our clients have in common: they are tired of business as usual.
We can help you optimize every system and maximize every opportunity to build the flourishing practice of your dreams. Nickerson Consulting has a strong record of successfully lowering stress, increasing take-home income, and enabling our clients and their teams to enjoy the practices they envision.
How does it work?
We see your practice differently. After many years of working with well over 2000 dentists, we have learned to locate both the common and the uncommon blind spots restricting you and your practice from reaching your full potential.
We begin with a detailed practice analysis that identifies the untapped revenue streams, growth opportunities, and hidden problems. The analysis involves highly refined surveys, important practice metrics, and careful observation.
We use a smart systems based approach. These systems are carefully constructed after years of experience. And unlike some consultants, we customize a strategy for your practice based on your unique goals and vision. Every practice is different, and there's no point in offering cookie-cutter solutions. We implement this custom strategy with hands-on training, feedback and accountability. Our consulting team stands behind you, offering personal support along the way.
Call 818-483-9061 today to explore the potential in your practice —the results may surprise you!
What Our Clients Are Saying About Us
"For years I have been wary of practice management consultants due to the cookie cutter approach that many of them embrace. It is of fundamental importance to me that my practice philosophy is maintained as we focus on growth. Unfortunately, I have seen some consultants change the mission of the practice to what they feel is ideal rather than the practitioners philosophy.

Sherri has a process which brings detailed strategy plans that effectively reach your professional and personal goals while maintaining the teams philosophy towards patient care. I am impressed with the information that she is able to glean from my practice management software and give my team an actionable plan to achieve our goals. I am proud to say that the systems that we have developed and continue to refine have provided our patients with the quality, efficiency, and caring atmosphere that I have always envisioned.

With Sherri's thoughtful guidance, the quality of our patient care has increased our average collections by 17% in 9 short months. Last month we had a 38% increase in collections in comparison to the previous year. That is about 10X the return on my investment with Sherri. I wish the rest of my investments were as profitable as this one. I cannot recommend Sherri highly enough. Follow her sound recommendations and you will enjoy large financial returns while reducing your overall stress levels."


— Dr. Gabriel Overholtzer
"My husband and I are both general dentists and own two practices on the Central Coast. We have been working with Sherri for over four years. In this time, Sherri has helped us reach and exceed our goals. She has helped us build our dream team and coached us along the way. Every team meeting with Sherri leaves us feeling energized, motivated, and united.

When we are having an issue, Sherri and Natalie are right there to assist us in handling it. They are always available to us and super responsive. I've called them many times frustrated and upset, and every one of those calls has left me feeling that the situation is handled and the stress relieved.

The best thing about the Nickerson team is they do what they say and they follow up. If you have a meeting and you discuss implementing a change to your office, you will get follow up making sure you did it. And if you didn't? Sherri and Natalie will make sure it gets done.

We have also used Natalie and Kim as our interior designers (Nickerson Design) to help build our dream office. After talking with them, they understood our vision and executed it to a T. Their positive energy makes the design process fun and exciting. They made everything much less stressful for us by coordinating with the contractor, choosing finishes in the budget, and finding affordable decor. And they have impeccable taste!

We can't say enough good things about Sherri, Natalie, and Kim. There's a reason we have worked with them for so long. The only downside…when they leave! If I could keep them around all the time, I would. If you want to take your practice to the next level, hire Nickerson Consulting. If you're remodeling or building your dream office, hire Nickerson Design. If you want to ask me any questions before you commit, contact me and I will be happy to tell you personally how they have changed our lives and our practices. "


— Dr. Robyn Flores, R&R Dental Care