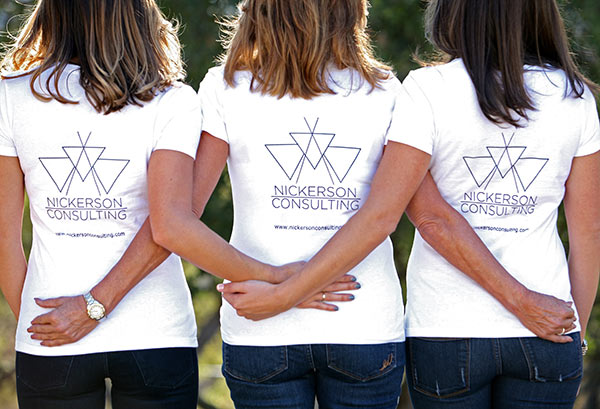 Nickerson Consulting believes in a personalized approach when arriving to your practice. We see the possibilities and potential in all areas of your practice and enjoy showing you and your team innovative methods based on our experience.
---
Nickerson Consulting provides consulting services for all dental practices that wish toexpand, improve, or establish in today's market. We help identify any areas of concern in adental practice while also providing expertise and advice on the best solutions. By offering afresh set of eyes on a dental practice, we provide dental professionals an outside view fromexperienced consultants who can enhance dental practice. We work hard to help the dentalpractice and any employees move forward as a team, offering methods and training to do so.
COVID 19 - Are You Ready To Open?
---
Our Mission
To discover, develop, and deliver new ways that guide practices and teams to achieve their vision and goals. Our exceptional, professional, and caring team, provide our clients with a positive journey so we can earn the right to be in their practice.
Motivation for a Practice
Production/Collection: Daily, Monthly, and yearly goals
Knowing what is a true Active Patient Base
How to know when you truly are growing your practice
Overhead: what are the budget targets, who is responsible
Scheduling: Develop ideal schedule templates, schedule to goal, and use Rocks, Sand & Water concept.
Meetings: Morning Meeting, and team meetings- who, what, when and how.
Accounts Receivable: what are the targets and procedures to reduce percentages.
Statements & Insurance claims- Prioritize sending statements and working on claims.
Recare: Past due patients- how many and what are the action steps
Financial Arrangement with patients and scripting
Team Unity: what are the standards for how the team will treat each other
Quality of Service: What are the standards for how the practice will treat patients
Updating HR manuals
Hygiene protocols, clinical protocols and front office protocols.
Insurance PPO Analysis: Which insurance should you keep? Nickerson Consulting will evaluate each PPO insurance company against the NDAS fees to evaluate where you should be in your zip code.
Patient Retention: Are you retaining your existing and new patients at 80%? Are your patients going out the back door? Nickerson Consulting will set goals for your practice and what you need to know to achieve this goal.
Marketing: internal-invites, do you have an action plan for the year?
Calendar planning for the year
New Patient Journey- start to finish action steps
Hand-offs to get the patient to say YES
Bonus- how to reward your team and you!
Nickerson Consulting is committed to your expedition and where you want to go.

It's our job to show you how to get there.