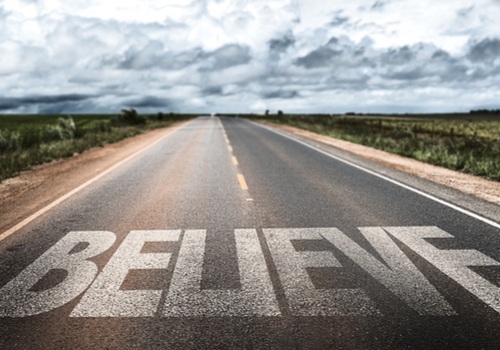 Testimonials
---
We love hearing from our clients and having them share their experiences with all of you!! If you have the time to leave us a review, please click on the Google+ button to the right. Thank you for taking the time to evaluate us!

Actual Client Reviews
from around the Web & our social profiles


Nickerson Consulting
Trevor Denny Client Endorsement
Nickerson Consulting
Skyline Client Endorsement
Nickerson Consulting
Portola Client Endorsement
---
Nickerson Consulting
I was an Associate for 14 years before I rented one small operatory to build my own clientele for almost 2 years. I was still very unsure if I could ever run/build my own office. The Team quickly turned that around for me. Sherri Nickerson and the team at Nickerson not only made owning a practice, building it from the ground up, running it, and managing a staff easier than I ever imagined – all the while raising 3 kids. Sherri and her team guided me and my team and provided an insightful and positive roadmap for reaching the potential we always knew we had. We doubled our production and collections during the first month of opening in October 2013, doubled it again on the second, and doubled that number again on the 3rd and so on. While other offices in the area are down, it's blue skies and rainbows for us. Nickerson Consulting helped bring our practice to a new level with expert advice, great verbal skills, savvy business principles, and improved team empowerment and efficiency. I can sincerely say that my staff and I love going to work. It is our second family. They bring a wealth of experience and style that creates a win-win situation for the doctor, staff, and patient! I could not have done it without them! I recommend them to every new graduating Dentist and every established Dentist out there.
Nickerson Consulting
This is just a note to share with you how you have changed my life and the many lives of doctors and their team. You see, you bring a level of professionalism combined with a deep heartfelt caring attitude that is rare in people. When you work with your clients, you treat them like they are the most valuable people yet you serve so many. You have a special ability to remember each office's challenges and victories to help them achieve their goals even faster. Even in the most delicate and challenging situations, you are calm and deliver clear solutions that no one else had discovered. Sherri, I know we will have the great fortune to work together soon as you are too skilled not to continue helping the dental community. Think of the lives you have changed such as the doctors that were going out of business and because of you get to have a thriving practice. You not only saved their practice, you likely saved their marriage and potentially their life. You are a hero behind the scenes and today you should be celebrated. Sherri brings a level of professionalism combined with a deep heartfelt caring attitude that is rare in people. When she works with your clients (patients?), she treats them like they are the most valuable people—yet she serves so many. She has a special ability to remember each office's challenges and victories to help them achieve their goals even faster. Even in the most delicate and challenging situations, she is calm and delivers clear solutions that no one else had discovered.
Nickerson Consulting
I have worked with Sherri Nickerson for many years. Once, when she was with Mercer Advisors and now under Nickerson Consulting. I endorse her management style and her great support through many challenges this year (2016). She has taken our practice to the next level and we are so grateful to have her as our coach.
Nickerson Consulting
Having had the opportunity and privilege of working with Sherri and Team over the past few years, I have found their optimistic style and practical approach to be a breath of fresh air. What impresses me most is their professionalism, ethics, and emphasis on quality of care. Sherri and Team avail themselves of personal, hands-on, in-office teaching that is invaluable in building team cooperation to directly improve our office systems. The changes we have made have helped make my practice more efficient, productive, and enjoyable while achieving the goal of fine tuning our quality of care.
Nickerson Consulting
I have known Sherri Nickerson for many years. She has worked with several of my clients when she worked with Mercer Consulting and Kimbal and Nickerson Consulting. She has always been there for my clients, whether they needed something little, or if they needed a complete office overhaul. She knows how a dental office functions, and understands from the front office staff, to the back office staff and to the doctor what needs to be done for a practice to grow. I know that when a client calls me, I can refer Sherri and know they will be taken care of, and she will do everything she can to help that practice run more efficiently and grow.

If you need someone to help you with anything in your office, I recommend Sherri and her staff. I promise that you will not be disappointed.
Nickerson Consulting
Sherry Nickerson has a deep understanding of all the different engines of the dental practice management and her creativity, experience & coaching skills of the employees has taken my practice to a different level.
Nickerson Consulting
I have worked very closely with Sherri Nickerson during her tenure with Mercer Advisors as a dental practice analyst, dental practice consultant, and as a trainer regarding the business aspects of dentistry to our major strategic partner. Most recently, she reported directly to me as part of our regional sales and dental coaching service team.

Sherri without question has been one of the most outstanding and excellent dental practice consultants in my 20 year tenure with the company! She has the extraordinary skills and ability to engage and interact with dentists who are practice owners at the very highest level, as well as with dental teams. She is an active listener who can discover quickly what the primary challenges and/or growth opportunities are for the practice. She has the highest level abilities and skills to analyze practice information, data and facts, and she has the extraordinary ability to design a business plan that will absolutely help the practice get from where it is when she begins her work to where the dentist would like it to go. As important as all of this, she has the highest level abilities and skills to get the dental team in alignment and engaged with her plan and ability to teach them the new skills and behaviors that will drive ideal practice results. In short, Sherri delivers on value every time and at the highest level!

Sherri also is also very skilled in public speaking and presenting as an educator and trainer regarding the "business of dentistry", having conducted or co-conducted many programs ranging from two hour to full day sessions where many dental practices attend and participate. She also delivered at the highest level in the same capacity working with our strategic business partners.

Sherri has amazing collaborative and interpersonal skills, and these skills have brought tremendous value over the years to her clients and their practices, to Mercer Advisors' strategic partners, and internally to Mercer employees that have had the pleasure of working with her on projects and internal planning—including me. She has continually and consistently motivated and inspired all that she has come in contact with and worked with!

She truly possesses the ultimate "can do" attitude with the most positive energy imaginable, she has been a most valuable asset to our company, and she will be an incredibly valuable asset to any organization that chooses to hire her.

Finally, I chose to write this recommendation for Sherri because I am very grateful for her contributions to me, my team and to our company and I am very confident that she has the skills, work ethic and attitude to add significant value wherever she works. Please feel free to contact me if you have any questions about this most outstanding person.
Nickerson Consulting
We have always paid close attention to dynamics of our team and looked for ways to connect with them effectively. In particular, we have always wanted to get around the notion of us vs. them as we articulated the goals for the office and every person's tasks to help the office achieve the stated goals. When we decided to bring in Sherri Nickerson to streamline our operations, we were quiet concerned about the value of our investment. Would we be getting what they promised? Would the staff buy into any changes and new directions proposed? How was the consultant going to make an impact in four short days? We wished we could interview all their consultants and pick the right one?

So when Sherri showed up and started working at the front office, we were curiously watching her interactions with the staff. Within a short period of time, she became part of the team and our staff was doing whatever she asked them to do. The energy level and excitement was evident right away. By the second day, we knew we had the right person and great things were possible if we retained what she was doing with our office. She showed no rough edges anywhere, she had no time or interest to judge people around her, she motivated everyone to dream bigger, and believe better things are possible. At the end of her office visit, she got unanimously enthusiastic reviews form our staff members. And, we thought every penny of that hard earned $18k was worth it!! We learned so much. Now the hard part begins...implementing the tips.
Nickerson Consulting
We wanted to take the time and let you know that we absolutely Love our new vocabulary. We are committed to use it every day! We feel that it creates a joyful and pleasant work environment any time we use it in such a relaxed manner!! All of the staff is excited every day!!! And we welcome the confident and secure work environment that this must bring!! We want to thank you so much for the positive emotions list to help us in fulfilling our goal to achieve "The Eagle award", we are so fortunate and feel so relieved knowing that you are here for us!!
Nickerson Consulting
For years I have been wary of practice management consultants due to the cookie cutter approach that many of them embrace. It is of fundamental importance to me that my practice philosophy is maintained as we focus on growth. Unfortunately, I have seen some consultants change the mission of the practice to what they feel is ideal rather than the practitioners philosophy.

Sherri has a process which brings detailed strategy plans that effectively reach your professional and personal goals while maintaining the teams philosophy towards patient care. I am impressed with the information that she is able to glean from my practice management software and give my team an actionable plan to achieve our goals. I am proud to say that the systems that we have developed and continue to refine have provided our patients with the quality, efficiency, and caring atmosphere that I have always envisioned.

With Sherri's thoughtful guidance, the quality of our patient care has increased our average collections by 17% in 9 short months. Last month we had a 38% increase in collections in comparison to the previous year. That is about 10X the return on my investment with Sherri. I wish the rest of my investments were as profitable as this one. I cannot recommend Sherri highly enough. Follow her sound recommendations and you will enjoy large financial returns while reducing your overall stress levels.
Nickerson Consulting
5
5
17