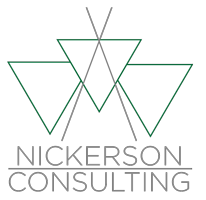 START-UP PROGRAM OUTLINE
Complimentary consultation:
1-hour meeting (phone) addressing goals, vision, and strategic planning for the practice
Office design: 1-hour consultation with our designers.
Start-up Consulting Program
Doctor, there are many significant steps that build upon each other to bring success to your Start-up journey, so that when you open your doors, the very first day, you are prepared for success. We will provide the coaching and support you in executing the following:
HIRING
MARKETING
BREAK-EVEN POINT
SETTING UP FEES
WHAT INSURANCE COMPANIES TO SIGN UP WITH
SMART SCHEDULING
EMBEZZLEMENT SAFEGUARDS
HYGIENE DEPARTMENT AND CONTINUING CARE
MONTHLY PERFORMANCE INDICATORS (MPI)
EXTERNAL MARKETING (GETTING THEM IN THE DOOR)
INTERNAL MARKETING (KEEPING THEM IN THE DOOR)
HR
NICKERSON DESIGN:
OFFICE LAYOUT
SELECT FINISHES (TILE, FLOORING, ETC)
PICK OUT CABINETS/CHAIRS
FURNISHINGS/ARTWORK/DECOR
Developing Your Plan: Our hiring process will help you get your A-TEAM. Development of Business Plans: After completing the above analysis, Nickerson Consulting will design a simple business plan for your practice, including a practice budget, cost-cutting suggestions, production goals, etc. This action plan will guide the business decisions in your individual practice.
Development of marketing plan: Your marketing outline will include short-term and long-term internal and external strategies for growing the practice. The customized marketing plan will include an action plan and proven systems for you and team members to follow. These marketing systems will have a place in your Office Procedure Manual as well, creating a comprehensive guide to the continuing growth of your successful dental practice.
Implementation of the Plan We provide a comprehensive, customized action plan with follow-up monitoring and adjustments that complement your Office Procedure Manual. The action plan guides you step by step during our 12-18 months together and beyond. This implementation phase includes monitoring via phone and e-mail to develop leadership and creating systems needed to reach your goals.
Hiring the right team
New HR policies and personnel files
DISC Profiles
Office floor plan review
Office décor (Nickerson Design) recommendations
Computer System
Dentrix
Eaglesoft
Softdent
what insurance plan(s) to initially accept
Delta Dental
Others
what financing company to work with:
Care Credit
Realistic first-year Budget set to goal:
Break-Even Point
CPA to use
Financial Planner to use
Marketing Analysis and Recommendations
Reception Room
Banners
Networking with local businesses
Business Cards
Care to Share Cards
Open House
Website/Social Media
Internal marketing
Community Service Project
Your Personalized Plan
You, the doctor, will have a personal leadership coach, who will be available to train you in the critical elements necessary for reaching your vision.
Moving Forward with your Ideal Practice
We will help you develop an Office System Manual for your practice that will match your direction of the ideal practice. Each month, Nickerson Consulting will train you and your team in office systems including:
Communication and teamwork
New patient experience and New Patient Retention
Case Presentation, Patient Care Interview
Collection/Statement techniques
PPO Analysis
Comprehensive hygiene program and reactivation systems
Smart Scheduling to your goal
Cancellations and No-Show system
Verbal skills training and telephone technique
Office patient flow (hand-offs)
Overhead management and budgeting
Team motivation
Internal marketing tools
Personality profile system (DISC) to increase productivity and reduce stress
Front office/Back office protocols
Provide new challenges each month to keep you on track with your vision
Also, you and your team will be invited to attend seminars and workshops that Nickerson Consulting presents throughout the year.