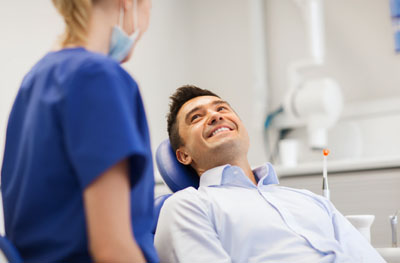 To take your practice to the next level of growth, you may need a dental practice consultant. As one, we help dentists throughout the state to reach the goals that they have for practice growth, profitability and efficiency. It can be difficult to know how to tackle these goals. However, with years of experience, we bring our knowledge and best practices to the table, helping our clients to achieve results in short order.
Identifying goals
The first step in this process needs to be clearly identifying any particular goals for the practice. This step may include goals relating to the number of patients, profitability, marketing and branding, etc. Once we identify these goals, it will become necessary to determine what must transpire in order to achieve them.
Setting clear goals and expectations is part of the planning process that we complete with each of our clients. We use this process to ensure that before tackling an issue, everyone is on the same page for the overall goal.
Assessing current strengths and weaknesses
Before creating a plan, it will be necessary to assess current strengths and weaknesses of each staff member, operations, marketing and everything in relation to the daily management of the practice. Identifying strengths allows us to build upon them. Identifying weaknesses shows us what needs improvement either by training or making changes.
Creating a roadmap
As a dental practice consultant, we create a roadmap for success. Knowing where our clients are, enables us to create a roadmap of action items and things that we need to achieve in order to reach our clients' ultimate goals for their practice. We make this roadmap as specific as possible to ensure that the proper steps to achieve specific goals. Planning with this level of detail requires time, effort, focus and experience. These are all things that we possess.
Who are our clients
Our clients are typically solo dentists or small groups of dentists that have an incredible level of skill treating patients but do not have the time or expertise to create a career roadmap. Even if there is a plan, the professional does not have the time to take care of all the responsibilities. By hiring a dental practice consultant, our clients can participate in the positive changes to the practice without needing to be responsible for them.
This ensures that our clients can continue to provide patients with a high level of care while leaving practice management up to us. However, there are some clients that hire us simply to create this plan and then go forward with executing it on their own. We are happy to work with clients in both scenarios but find people to be the most successful when engaging us in implementation as well.
Schedule an appointment
To discover how working with a dental practice consultant can help your practice, call and schedule an appointment today. We will be happy to answer questions, elaborate further upon our process and discuss any specific goals you have for your practice at that time. We look forward to hearing from you.