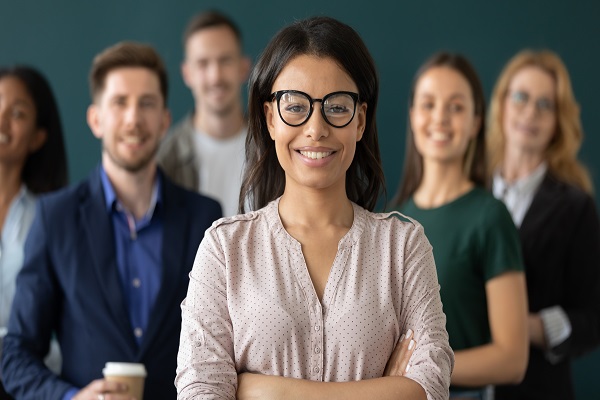 Many dental professionals do not consider the impact front office training has on a practice's overall profitability. Dentists who take the time to ensure proper training for employees in non-clinical roles provide a high degree of patient satisfaction.
Why does front office training matter?
A dental front desk associate's role should go beyond answering phone calls, scheduling appointments, and greeting patients. Dentists who employ front office staff who can perform various additional functions maintain efficient and profitable practices with more satisfied employees and patients.
What are the benefits of front office training?
Dental business consulting companies provide front office training to help practice owners achieve long-range goals for profitability and expansion. Employees and patients also enjoy numerous benefits that accompany a well-trained front office team.
Better customer service
Employees who are welcoming and attentive convey sincerity when addressing patients' needs and concerns. Front office training that emphasizes excellent communication, politeness, warmth, and a sense of urgency goes a long way toward building a practice's favorable reputation and meeting its patients' various needs.
More patient referrals
Dentists who invest in front office training understand that attracting new patients is vital for long-term success. For example, although clinical excellence is essential for maintaining a practice's strong reputation, patients who experience unpleasant or lackluster interactions with front office personnel are less likely to refer a practice to family and friends.
Fewer errors
Oversights and errors can be routine or go unnoticed. For example, front office personnel who receive regular training on operating systems and insurance coding can avoid recurring mistakes impacting a practice's long-term economic growth and profitability.
Reduced turnover
Consistent front office training represents an investment in employees' growth and career aspirations, fostering loyalty to the practice. In addition, front office personnel who continue to develop and fine-tune their skills gain confidence that inspires them to exceed performance benchmarks and resist seeking employment elsewhere. As a result, dental practices avoid the high costs of onboarding new staff for critical front office roles.
Better coverage
Front office training can give multiple employees the knowledge and experience to assist patients with billing, scheduling, insurance, and other issues without referring them to someone else. As a result, staff members can seamlessly take over various roles when coworkers take a vacation or sick days without inconveniencing patients. In addition, with proper training, office staff can support each other, thereby reducing burnout and inefficiency.
Better support for clinical staff
Front office training helps personnel provide vital assistance to clinicians. For example, as the first point of contact for patients, these team members can influence patients' perceptions of the dentist and hygienist. In addition, front office staff can learn to detect nervous patients and offer the encouragement necessary to remain calm during treatment. Anxious patients who can count on compassionate staff may be more likely to schedule follow-up and routine procedures.
Conclusion
Our team has the knowledge and skills necessary to help you bring your practice to the next level. Schedule an appointment with one of our knowledgeable consultants to learn more about our approach to front office training and how we can customize it to your unique circumstances.
You can find more information here: https://nickersonconsulting.com or call Nickerson Consulting at (818) 483-9061 to schedule a call with us.
Check out what others are saying about our services on Yelp: Read our Yelp reviews.
---
Related Posts
January 9, 2023
Your dental practice can benefit from a dentist coach. A dental practice consultant will analyze your practice. The analysis will provide you with important insights for improving your practice. Find out what …