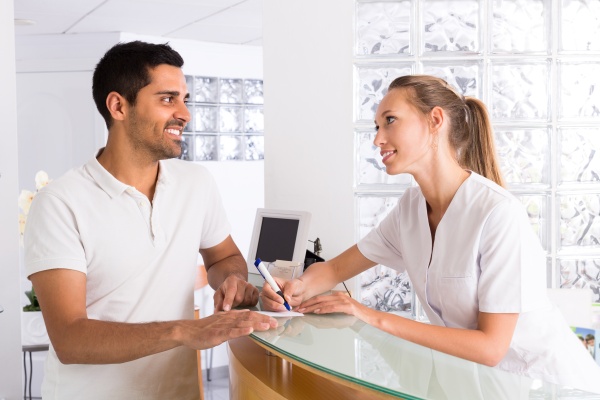 Thinking about hiring a dental consultant for front office training? Training your dental team is an ongoing process. While you may think that the initial training of your dental team is all the training they will need, this simply is not true. It is essential for you to provide your team of dental professionals with all of the knowledge and skills they need to do their job on a continual basis, as this ensures that they are able to work as proficiently and productively as possible for the long-term. It also allows the entire team to feel very confident in their capacity to do their jobs, which also gives them the ability to provide your patients with the highest level of dental care and service as possible.
Reasons why front office training is important
Here are some of the top reasons why front office training is important to every dental practice.
1. The front office is a patient's first point of contact
The fact that team members who work in the front office are often a patient's first point of contact makes it necessary for them to have the proper skills to welcome patients and keep them coming back. The front office team will often make the first impression with a new patient, and can truly make the difference between whether or not a patient chooses a particular dental clinic to provide them with their dental services.
2. Front office training teaches the importance of prioritizing
A dental office can get quite busy at times, making it difficult for the front office team to always understand how to prioritize their duties. Should they update patient charts, make insurance calls, or file important paperwork first? The order in which everyday duties are performed can have a large impact on the way the office is run, making it an important reason as to why understanding what to do when is so important.
3. They are responsible for collecting payments
The front office is responsible for telling patients what portion of the payment they will be responsible for, which needs to be explained and collected in a friendly manner that the patient fully understands. They are also in charge of making sure that the patient pays their portion in a timely manner, and for that reason, will need to make sure that their communication skills are both professional and accommodating.
Ready to improve your practice?
Now that you understand the importance of front office training, are you ready to improve your dental practice by hiring a consultant today? As stated in the information above, there are many reasons why training is important for your entire dental team, including those who are working in your front office. Every member of your team has value and by choosing to use a professional consultant, you can feel confident that they will train your team so that they can feel empowered and take ownership of their part in the team.
Request an appointment here: https://nickersonconsulting.com or call Nickerson Consulting at (818) 483-9061 for an appointment in our Palm Desert office.