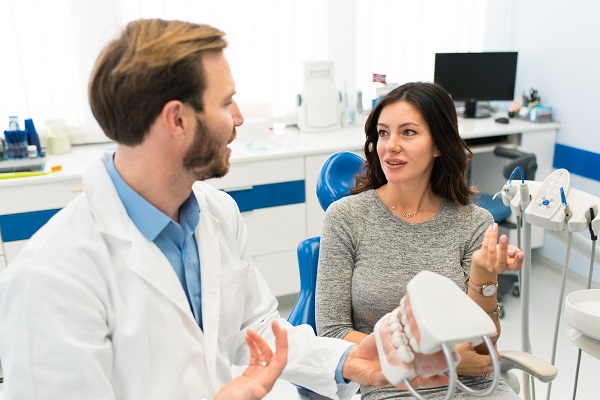 Looking for information on what exactly a dental business consultant can do to improve a dental practice? Also known as a dental coach, this type of business consultant is one who knows how to make a dental practice run more efficiently. Ready to learn more?
About business consultants for dental offices
Choosing to hire a dental business consultant is something many dental practices are now doing. There are many different reasons why a dental practice would be in need of a dental coach, making it so every dental practice will receive its own personalized plan on what it needs to do in order to improve its efficiency. The fact that there are so many aspects to a dental office makes it necessary for a dental office to contact a dental coach in order to understand what they can do in order to improve their individual dental practice.
Examples of what dental business consultants can do
The list below includes three examples of some of the more common services a dental business consultant can offer a dental practice In order to improve their bottom line.
Make a dental office more welcoming
Dental practices that place a large focus on making their environment one that is patient-friendly are more likely to retain their patients in the long term. One of the things a practice can do to better welcome their patients is to create a waiting room that is clean, comfortable, and accommodating. Cleanliness is important, as this lets patients know the office cares about providing a clean environment. Comfortable chairs and even couches help patients relax while they wait to be seen. Examples of accommodations include providing reading materials for patients, as well as creating a play area for children.
Improve the efficiency of how the front office is managed
The efficiency in which a front office is managed helps a dental practice in a number of ways. An efficiently run dental front office increases overall productivity, which is important to the practice's bottom line. An efficient office also supports better patient experiences. A few beneficial tips for running a more efficient front office include talking in person versus sending an email, discussing important decisions in areas where no one will be interrupted, and choosing the right type of management software.
Offer advice on proven practice operating systems
The operating system a dental practice chooses to utilize plays a very important role in the overall success of the practice. The system not only needs to match the needs of the practice, but it also needs to support the ability for the practice to run smoothly on a daily basis. Because there are many different types of dental practice management software choices available, it is essential for every dental office to choose the right type of software to support the dental office. A dental business consultant can offer their professional and experienced advice on which system is ideal for each particular dental practice.
The bottom line
Hiring a dental business consultant helps a dental practice improve its overall efficiency. There are options that come with hiring a professional dental coach, including hands-on training and virtual training. This means dental practices have options.
You can find more information here: https://nickersonconsulting.com or call Nickerson Consulting at (818) 483-9061 to schedule a call with us.
Check out what others are saying about our services on Yelp: Dental Business Consultant in Palm Desert, CA.
---
Related Posts
November 17, 2021
A dental consultant is a position that may be new to some; however, the role that one plays is important and vital for dental practices. Outlined below are some frequently asked …