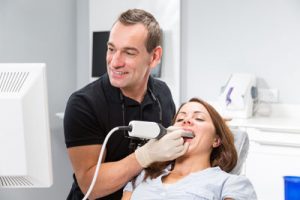 Dental seminars can be highly beneficial for gaining valuable information and insights that professionals can use for the betterment of their practice. As a dentist, you go through years of training to learn how to provide patients with optimal care. This training was focused on oral health and solving health problems, as it should have been.
The challenge is that this leaves many dentists with insufficient knowledge when it comes to the marketing and business side of running a practice. This is where dental seminars come in. They can augment the training provided in dental school, helping dentists to learn some of the in-depth business skills required to lead a successful practice.
Types of dental seminars
There is a lot of work that goes into running a successful dental practice. Various seminars address those aspects and can include:
#1. Marketing seminars
Learning how to market a dental practice in the digital age requires continuous and ongoing training. This is because things are constantly changing. As technology evolves, it is important to stay up to date and receive this new information so that the practice can evolve with it. Not having up-to-date current information and knowing how to use these trends can put a practice at a disadvantage.
There is a high chance that competing practices will take advantage of new opportunities. Marketing seminars can help to fill the gap and should be attended on a regular basis unless a professional marketing team is used.
#2. Management seminars
Many dental seminars focus on the management side of running a practice. Gaining tips for how to maximize the productivity of the team, leverage skill sets of team members, provide patients with the best possible service, etc. are all skills that can be gained or enhanced by attending these business seminars.
Dentists are at the top of the chain and it can be a lonely place. This makes it important to have access to management professionals to run things by and ask questions to learn how to maximize the productivity of the practice and how to improve overall.
#3. Insurance and financial seminars
Learning how to navigate updated laws and insurance protocols can be complicated. It is best for the staff handling this to continually update their training and skill set to remain in compliance and maximize the practice's cash flow through efficient billing and invoicing practices.
These seminars can also be useful for learning how to purchase or lease equipment, secure financing to establish a second or multiple practices, leverage cash flow for expansion or investments, etc. Identifying ways to strengthen the financial viability of a practice is important for long-term retirement plans, growth or potential mergers.
#4. Customized training
If you cannot find dental seminars to address the specific challenges you are facing or to augment your skill set as the owner of a dental practice, contact us. We can create customized training programs to provide the information, tools and assistance that you need to move your practice forward. Our in-depth knowledge and experience can be put to work helping you to grow and strengthen your practice.