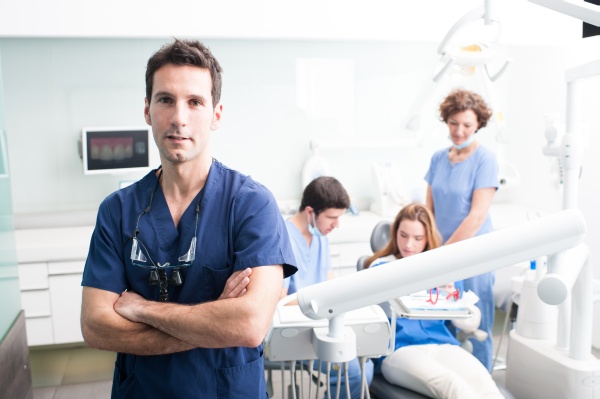 Dental practice consultants are great at offering tips and advice on how to better manage a dentist's office. Consultants understand what it takes to set your office apart from all others. They are a fountain of knowledge. Dental practice consultants can identify what makes your dental office special and advise you on how to lure new patients. Take a look at some key tips a dental practice consultant may recommend in order to help you manage your dental office.
What makes a dental office stand out from others?
One way to improve the management of a dental office is to ensure there is an effective marketing plan in place. For example, if people do not know a particular dental office exists, how will they know to visit it? Marketing campaigns are ideal ways to get a dentist's name out to the public. Brochures, newsletters and social media content can inform people about the services a dental office offers.
Create an inviting office space
A consultant may also recommend transforming the office into an inviting space. For starters, if there is a waiting room, office managers should outfit it with comfortable seating. Activities to keep youngsters occupied will also be a nice addition. They should also spruce up the walls with tasteful wall color and art. Moreover, staff members should be pleasant and ready to greet patients with a smile each day. All these elements can go a long way in making patients feel comfortable.
Consider expanding services
A dental practice consultant will recommend expanding the services offered to patients. That will help a dentist better manage their dental office. Expanding services is a good way to set a dental practice apart from another and may attract a wider range of patients. Upgrading to a larger office is another way to improve the management of a dental office. Then the dentist will be able to accommodate the needs of the community better. Increased space may also make it easier for a dental office to treat more patients than ever before.
Offer flexible payment options
Another recommendation may include offering flexible payment options. Patients come from all backgrounds and may benefit from a wide selection of payment options. Dental offices should accept a variety of insurance plans. In addition to that, offering several payment options will appeal to a wider base of patients. These can be credit, debit, cash, check and financing options. This will ensure that no matter a patient's financial situation, they will be able to access dental care.
Let a dental practice consultant help you manage your dental office
With the assistance of a dental practice consultant, your office will be operating smoothly in no time. After all, consultants specialize in helping dental offices thrive. Dentists should offer flexible payment options and invest in marketing strategies and comfortable waiting spaces for patients. These changes will appeal to more patients.
Request an appointment here: https://nickersonconsulting.com or call Nickerson Consulting at (818) 483-9061 for an appointment in our Palm Desert office.
Check out what others are saying about our services on Yelp: Read our Yelp reviews.
---
Related Posts
April 8, 2021
Proper dental practice management can be difficult. Between caring for patients, working with staff, and managing the practice, your days can be full. With all these tasks, it can sometimes be …