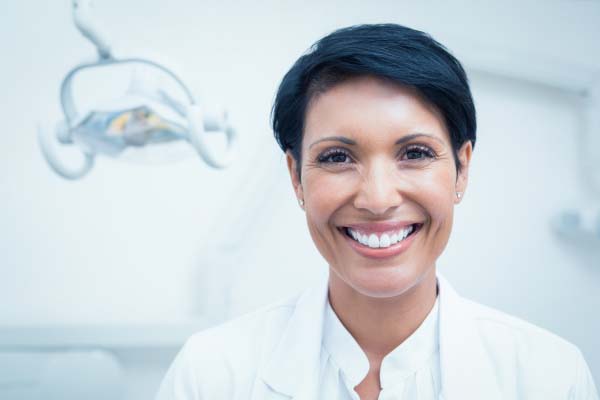 Thinking about hiring a dental consultant? Also called dentist coaches, dental business consultants are becoming more popular among dentists who own their own dental practice. The insight that consultants have can help dentists reach their business goals.
About dental consultants
Many dental practices will benefit from using a professional consultant to improve the way their practice is run. Dental consultants offer a wide variety of consulting services, such as dental front office manager training, so dentists can pick and choose the type of services they need to better run their practice. Consultants can bring an invaluable awareness to a dental practice, allowing dentists a new and different point of view on what their practice needs to succeed.
Why hire a dental consultant?
The list below includes three benefits of hiring a dental consultant to help a dental practice achieve its goals.
#1. They find areas of improvement and solve them
Dental business consultants know how to completely evaluate all parts of a dental practice. They do so with great experience and detail, which allows them to have an overall understanding of how the practice runs. Once they fully assess a dental practice, they will create a plan that includes the areas that need to be improved. They will also offer suggestions on how to solve problems in these areas.
#2. They can set tangible goals
While all dentists have undergone the training and education to learn how to be a dentist, not all dentists have a natural understanding of how to run their own dental practice. This means that many dentists are in need of certain types of guidance and advice so they can efficiently manage their practice. Dental consultants help dentists understand what their options are for running a successful practice. These include setting up goals that work toward the outcome that dentists want to see happen in their practice.
#3. They provide dentists with the tools they need
Dental consultants provide dentists with the tools they need to support their overall strategy of improving the way their practice is run. This is why consultants are also called dentist coaches, as they have undergone the necessary training in order to understand how to help dental professionals implement their goals. They will work closely with a dentist to fully understand their vision and then give them the tools they need to make their vision a reality.
Dental business consulting
In need of a dental consultant? Consultants give dentists who own their own practice a new outlook on what they can do to improve their business, allowing for greater profits.
You can find more information here: Nickerson Consulting or call Nickerson Consulting at (818) 483-9061 to schedule a call with us.
Check out what others are saying about our services on Yelp: Read our Yelp reviews.
---
Related Posts
April 8, 2021
Proper dental practice management can be difficult. Between caring for patients, working with staff, and managing the practice, your days can be full. With all these tasks, it can sometimes be …