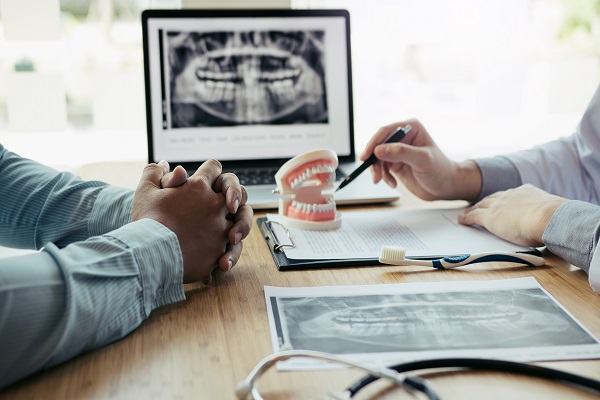 Dental business consultants are professionals who work with dental practices to help with the business side of things and ultimately, improve success and productivity. A primary aspect of their job is providing dental practice analysis reports, which outline where the practice may stand in the industry. Understanding what details these reports include and why they can be helpful is crucial for those who want to make improvements or change the business. Continue reading to learn more.
Why get a dental practice analysis
Here is an overview of a dental practice analysis, including its details and why practices should consider getting it from a dental business consultant. This information may be helpful to review when looking to improve the practice overall.
Understanding the importance of a dental practice analysis
A dental practice analysis is a comprehensive report that consultants use to help evaluate the dental office. It is typically used to help grow a dental practice, transition an employee, or sell the business. It may also be used for developing the practice or opening a new one. Here are a few things that are included in this report:
Financials
Practice demographics
Accounts receivable
Outstanding claims with insurance
New patient reports
Hygiene department analysis
Referral productivity reports
Each practice may have additional sections in its dental practice analysis. Those listed here are among the most common ones. After the dental business consultant makes an evaluation, they will determine what should be in the report.
What to expect when working with a dental business consultant
Dental business consultants have a few core responsibilities when working with practices. They typically work to improve or implement measures that will increase business, ensure success, and improve overall productivity. There are various ways to make these things happen, including:
Teach and train new techniques that are more efficient and modern
Provide resources to help with marketing efforts
Implement team-building exercises to encourage teamwork
Act as a resource for human resources
Ultimately, the dental business consultant will evaluate the practice and staff to determine the most appropriate approach when it comes to ensuring success for the practice and satisfaction for the staff and patients.
Other things to know
When receiving a dental business analysis report, practices should understand that it may result in negative feedback. However, the consultant is there to help them use this feedback to improve any problems.
Find out more from a dental business consultant
Dental practices that want to work with a consultant should schedule a one-on-one meeting, as this will enable dentists, practice owners, or office managers to ask questions and go over any existing concerns. Additionally, the dental business consultant can provide an evaluation to determine any problems and outline goals. From there, an action plan can be put into place.
To learn more about these services or to get scheduled for an appointment, reach out today. We would be happy to answer any questions that you may have.
Check out what others are saying about our services on Yelp: Read our Yelp reviews.
---
Related Posts
January 9, 2023
Your dental practice can benefit from a dentist coach. A dental practice consultant will analyze your practice. The analysis will provide you with important insights for improving your practice. Find out what …