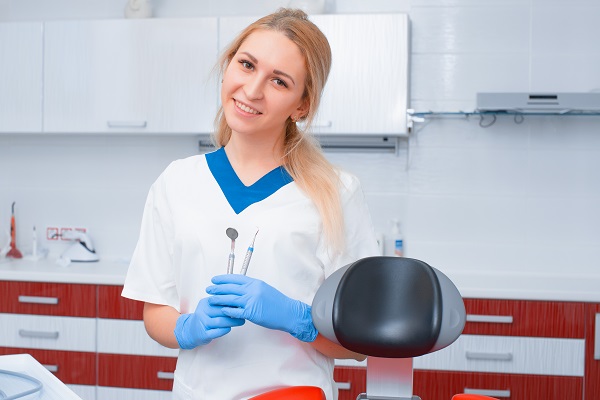 Looking into the dentist office manager training options that are now available? It is easier than ever for dentists to ensure that their office manager is fully trained. All they need to do is utilize the services of a dental business consultant, or dental coach.
The importance of an office manager
Understanding the importance of dentist office manager training is something that every dentist who owns their own dental practice needs to do. Both dentists and dental staff rely on the professionalism of an office manager for many different reasons. Every dental practice is unique, so it is essential to train an office manager to work in that enivronment. Since office managers can be trained by dental consultants, dentists can rest assured that their practice will be managed both efficiently and professionally.
Examples of manager duties
The list below includes important office duties that managers are expected to perform when working in a dental practice.
Keeps track of the daily, weekly and monthly tasks
An office manager who works in a dental practice not only has to manage the daily operations, they also need to be on track when it comes to managing weekly and monthly operations. This is just one of the many areas in which office managers need to multi-task in order to properly perform their front office duties. A dental office relies on the office manager to properly perform these responsibilities, as the efficiency of the office depends on it.
Hires and trains new staff
When a dental practice is in need of new staff members, it is the office manager who hires and trains the new staff. This requires office managers to understand how to properly assess potential candidates for the position, as well as train any new staff members. Hiring and training new members of a dental team is one of the more important things that a dental practice can do to support their success, which makes it essential for office managers to be properly trained.
Observes how many dental patients are being seen
Office managers are in charge of how many dental patients a practice has, as well as overall patient satisfaction. Because this is such a huge responsibility, it is essential for managers to understand patient management. This includes making sure that the office is seeing as many patients as possible, which often means participating in certain marketing practices, to see if all patients are happy with the dental services that they receive.
In need of office manager training assistance?
Ready to benefit from dentist office manager training? Every successful dental practice should have a manager who knows what they are doing. Office managers need to fully understand every aspect of a particular dental practice, and if they do not, it can potentially cause the practice to fail. This is why so many dentists are choosing to hire a dental business consultant to properly train their office manager.
Request an appointment here: https://nickersonconsulting.com or call Nickerson Consulting at (818) 483-9061 for an appointment in our Palm Desert office.
Check out what others are saying about our services on Yelp: Read our Yelp reviews.
---
Related Posts
January 9, 2023
Your dental practice can benefit from a dentist coach. A dental practice consultant will analyze your practice. The analysis will provide you with important insights for improving your practice. Find out what …