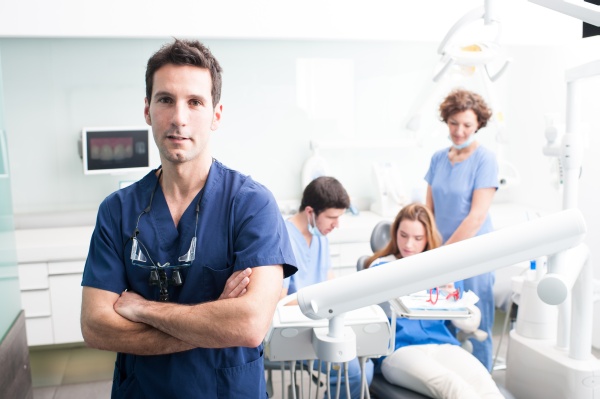 Have you thought about getting a dental consultant to assist you at your office? This concept may be new to you, but you should consider what this role entails before you dismiss the notion. When you have your own dental practice, you are responsible for your patients as well as their health and well-being. You also worry about the progress of your business. Issues such as staffing, budgeting, supplies and technology are critical if you want to attract clients and exceed their needs. A dental consultant can provide insight and recommendations that you may never have thought about.
What the dental consultant does
Running a dental practice can overwhelm any dentist. A dental practice consultant has the training and knowledge to guide a dentist in making changes to the business and in improving patient care. The consultant may help the dentist promote the practice more effectively through advertising.
This person can also help answer questions about insurance, the claims process, hiring practices and customer services. This professional offers advice in a non-biased way. The person does not have a vested interest in the practice itself. Instead, the dental consultant can offer suggestions for sound business management.
The benefits
A dental practice consultant is different than a staff member that the dentist would hire at the office. An employee may feel more pressure to go along with the way the dentist has always done things. This person may hesitate to speak up and identify problems.
A consultant brings an outside influence into the picture. The dental consultant can provide a fresh viewpoint on what is going well and what is lacking in the practice. This person may see things that staff members take for granted or overlook because they are close to the situation every day.
Patient care
A dentist works hard to meet the needs of each patient. The dentist will review a person's health and condition to formulate a treatment plan. Sometimes, the human touch or basic customer service can get lost in the middle of processes and procedures.
A dental consultant can take a step back and look at the broader picture. This person may suggest changes to the way the staff interacts with or speaks with patients. The consultant may identify concerns that the dentist and employees may be struggling with.
Staffing
As a dentist's practice grows, the business's needs will change. A consultant will review the dentist's workload and customer base to determine whether there is enough help on board. The dentist may need to hire another hygienist or office manager. There may even be a need to change suppliers or vendors.
Get a different outlook
You know your business well, but you can always make improvements. Consider hiring a dental consultant to give you a review of how you are doing. Ultimately, any changes you make will benefit your practice, your patients and the future of your career. Start today by searching for a consultant you feel comfortable with and one you know will provide the direction you have been looking for.
Request an appointment here: https://nickersonconsulting.com or call Nickerson Consulting at (818) 483-9061 for an appointment.
Check out what others are saying about our services on Yelp: Read our Yelp reviews.
---
Related Posts
July 23, 2020
With dental offices reopening, many patients are eager to visit the dentist for a cleaning or examination. However, despite the need for dental offices to reopen, the COVID-19 pandemic is still a relevant problem. Because …