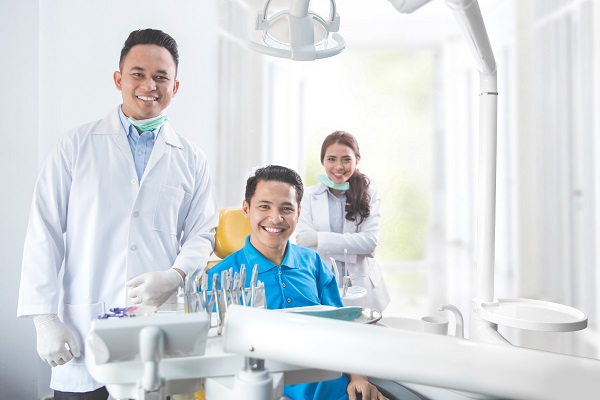 If you have a dental practice, then a dental business consultant can help you. Having a successful dental practice does not happen overnight. You must put effort into it to see results. Working with a dental business consultant can help you have a strong business. Read on to learn what this consultant can do for you.
Growing a dental practice
A dental business consultant has experience in helping small dental practices grow into large businesses. A dentist has the experience and education needed to practice dentistry. However, a dentist may not have a head for business. A dental business consultant can help the dentist recognize weaknesses and strengths in the business.
Having an outsider look at the business can help spot problems that the dentist may not know about. Many new businesses will experience resistance in the beginning. This is when business owners think that they know the right way to do things. However, a consultant can help owners of dental practices see when a strategy is not working.
Providing motivation
When an individual goes to work, there is usually a boss to keep them on track. However, one of the benefits — and drawbacks — of business ownership is that the owner is the boss. When the business owner wants something to happen, action is needed. Sometimes, business owners procrastinate and wait for the "right time" to do something. A dental business consultant can help prod the dentist into action by helping the dentist own their goals.
To do this, a consultant will help the dentist both set and achieve goals. By introducing different strategies, the consultant can drive the dentist's energy. This is the key to successfully creating a thriving practice. The right dental consultant can help a dentist determine the right time to take action.
Taking action consistently
It is good to take action often as a business owner. However, there is more to it than this. A business owner must also act quickly when there are new opportunities. Many people are resistant to new ideas. But working with new ideas often is vital.
One of the most important things that consultants know is that new business owners do not know everything. Dentists may know how to do dental work. But it does not mean that dentists know how to run a dental practice. Consultants can teach dentists practical skills, such as how to market the practice. A business consultant can also help a dentist learn how to train the team and manage the finances. Finally, dentists can learn how to manage patient relationships.
Choose a dental business consultant today
You may be thinking about starting a new dental practice or buying an existing one. Wherever you are, it is a good idea to work with a consultant. A dental business consultant has the necessary experience to guide you through this new experience. This can give your new practice a strong foundation and help it thrive in the future.
Request an appointment by calling Nickerson Consulting at:(818) 703-3047 or email us at: [email protected]
Check out what others are saying about our services on Yelp: Read our Yelp reviews.
---
Related Posts
November 13, 2020
Dental practice management is important for dentists who want to build their dental practice. Consulting services are not just for dental professionals who are just starting; experienced dentists who want to resuscitate their practice and …