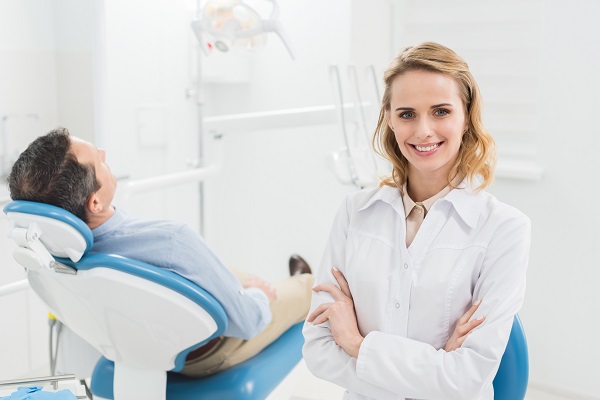 A dental business consultant has become one of the best ways to improve practice culture and experience. More and more dental practice owners are considering the services of these consultants to better their workplace for employees, as well as create a more welcoming space for patients.
In this article, we discuss what a dental business consultant can do for your practice. All business owners should be able to benefit from a consultant's services. If you're looking to improve and better your dentist office then keep reading to find out more.
How a dental business consultant can help your practice thrive
Want to find out how to improve your practice? Below, we tell you what a dental business consultant can do to help your practice thrive.
Workplace
Businesses only run with the help of the employees, and in this case that would include dentists, assistants and hygienists. Having a dental business consultant come in to provide training and resources to improve the workplace will help the overall practice to thrive.
It's important that everyone within the practice works together as a team. Sometimes, this isn't able to be achieved, however, with the help of a dental business consultant, the chances are much greater. The workplace can also be improved through goal setting and achieving, as well as touching on patient needs.
Patient experience
Outside of the employees, the other part of owning a business is the patients or customers. In the case of dental practices, it would be patients! Having happy patients is one of the most important parts of maintaining a business so that it thrives.
Dental business consultants can help employees and the entire practice to better focus on the experience that patients have when visiting the dentist's office. Some of the following things can be addressed and worked on:
1. Cleanliness of the office.
2. Friendliness and welcoming feeling of the office and employees.
3. Practice culture and mission.
4. Patient interaction.
5. Customer service: The receptionists play a big part in ensuring that patients feel welcomed and safe. They are the first people that they interact with when visiting the office, which sets the entire tone.
Having a dental business consultant outline and train on some of those 5 things will help the practice thrive. While the results won't be seen overnight, they will make a difference long-term.
Employees should have access to resources that can help them improve the way that they interact and work with patients. It is also just as important for the entire practice to work together to provide a welcoming and safe space for patients to visit when in need of dental care.
Get started today!
If you have more questions about what a dental business consultant can do for your practice then reach out to our office today. Our consultants and coaches can outline a plan that will help your employees and patients have the best experience possible. Give us a call or stop by, we are here to help!
You can find more information here: https://nickersonconsulting.com or call Nickerson Consulting at (818) 483-9061 to schedule a call with us.
Check out what others are saying about our services on Yelp: Read our Yelp reviews.
---
Related Posts
November 17, 2021
A dental consultant is a position that may be new to some; however, the role that one plays is important and vital for dental practices. Outlined below are some frequently asked …