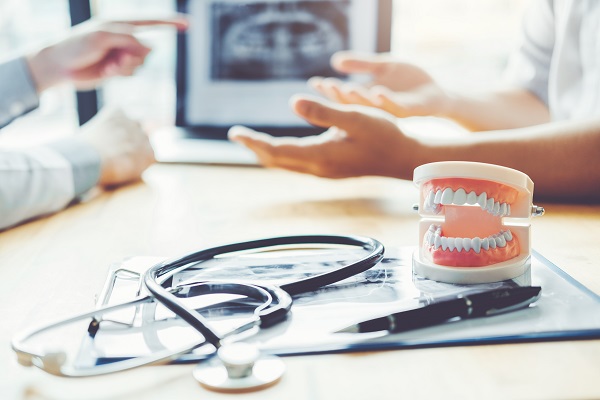 Dental consultants are professionals who focus their careers on supporting dentists and their team. Those that make a career out of dental consulting often start out by undergoing dental school and then continuing on to learn about business administration and office management. Their experience includes everything necessary to manage dental practices smoothly and efficiently. Keep reading to learn more about what hiring a dental consultant will be like.
What to expect when adding a dental consultant to the team
Outlined below are five things to know about hiring a dental consultant. This information can be helpful to review when looking into improving workflows and office practices.
1. Results will take time
Hiring a dental consultant is exciting, as there are unlimited options for the growth that can be achieved. However, many dentists and their team are so eager to see the results that they forget that patience is required. Like most things, change does not happen overnight. Instead, it should be noted that the processes and practices implemented into dental practices will take some time to really take effect. Nonetheless, the results are said to be positive.
2. Teamwork is a goal
Another thing to know about hiring a dental consultant is that one of their main goals will be to focus on teamwork. Oftentimes, front office team, dental assistants, and dentists struggle to know how an office is supposed to run since the majority of team members have little to no business administration training. Having a dental consultant on the team helps to ensure that everyone works together.
3. Experience-backed
The majority of dental consultants are certified dentists that have achieved a further degree in a business-related industry. This can be helpful when dentists need assistance due to short team, illness, and business.
4. Smoother processes
When hiring a dental consultant, it should be expected that the flow of things will go a lot smoother. Dental consultants bring knowledge and practices that help the business to run more efficiently. For example, check-in procedures, marketing, and referral programs will likely have a set process in place, which helps to ensure positive results that are easy to execute,
5. Educational resource
Dental consultants also serve as great educational resources for both team members and patients. Team members can learn how to better perform their duties, while also ensuring a great patient experience. As for the patient, there is oftentimes a lot of feedback given by dental practices, such as recommendations or tips. Dental consultants can provide patients with resourceful information to better their oral health.
Find out more
When hiring a dental consultant, it is best to prepare appropriately. Dentists can tell their team beforehand so that they know what to expect. Additionally, the dentist can meet with the dental consultant ahead of time to go over onboarding and any important introduction information. To learn more about dental consultants and what benefits they bring, reach out today.
You can find more information here: https://nickersonconsulting.com or call Nickerson Consulting at (818) 483-9061 to schedule a call with us.
Check out what others are saying about our services on Yelp: Dental Consultant in Palm Desert, CA.
---
Related Posts
November 17, 2021
A dental consultant is a position that may be new to some; however, the role that one plays is important and vital for dental practices. Outlined below are some frequently asked …