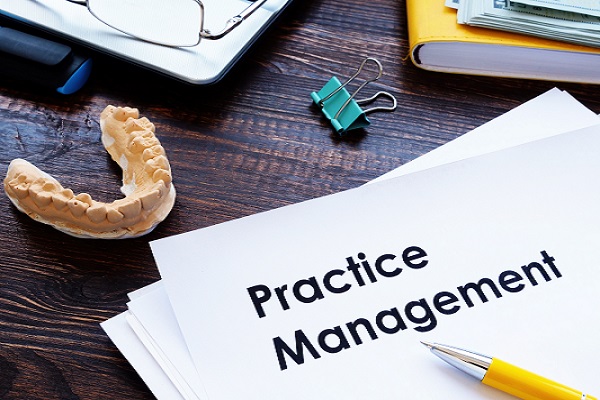 Dental practice management has grown to be a popular topic. More practices are considering these management solutions to improve their offices. When attempting to attract new patients, a dental consultant may be able to help.
Attracting new patients can help your dental practice to grow and thrive. If you're looking to improve your practice through new patients then you may find this article helpful. We outline what a few dental practice management solutions can do to bring new patients in.
Dental practice management solutions to attract new patients
Want to know how to attract new patients? We outline a few ways below so your dental practice can grow!
Communication skills
One dental practice management solution to attract new patients is to focus on communication skills. It is important for practices, all employees included, to work on and master their communication skills so that patients feel welcomed and aware of everything that they may need to know.
A great way to attract new patients is to be honest, open and firm with them when communicating. A lot of things can get overlooked or misunderstood when communicating with patients about healthcare, costs, etc., which is why it is necessary to establish good communication skills.
Optimize marketing
Another common dental practice management tool that dental consultants use is to optimize marketing efforts. Marketing is a great way to attract new patients and get them in the door. Working with a marketing guru, as well as a dental consultant, will help get the ball rolling for new patients to show interest. Things like mailers or email blasts can help further these efforts.
Community activity
One way to attract new patients is to focus on community activity. A lot of dental practice management solutions show success from business owners working in their communities. This solution shows people within the community that the practice is committed to the area and the people that live in it, which is very important to some.
Online presence
In this day and age, it is important for dental practices to pay attention to their online presence. Almost everyone uses the internet to find dentists and doctors, which speaks to the importance of having a strong online presence. This dental practice management solution will help attract new patients and get them in the door.
Maintaining an online presence will also help with good reviews, which will definitely attract new patients. Working with a dental consultant and marketing professional to work on online presence and reviews can increase traffic to the practice website — ultimately, bringing in new patients.
Get started today!
Are you wondering what else dental practice management solutions can do for you and your team? Let us help you. Our dental consultants can go over a detailed plan with you that outlines how to attract new patients and improve your business. Give us a call or stop by today so that we can get you started.
Request an appointment here: https://nickersonconsulting.com or call Nickerson Consulting at (818) 483-9061 for an appointment in our Palm Desert office.
Check out what others are saying about our services on Yelp: Read our Yelp reviews.
---
Related Posts
January 9, 2023
Your dental practice can benefit from a dentist coach. A dental practice consultant will analyze your practice. The analysis will provide you with important insights for improving your practice. Find out what …