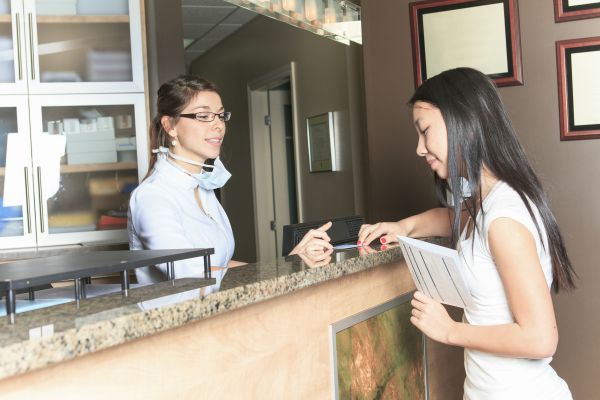 Dental practice management can be an overwhelming process when starting and managing a new practice. Creating a new startup is one of the biggest steps someone will take in a career. The dental practice management in the beginning can make or break the future success of the startup. From marketing to learning new skills, the process can seem overwhelming to some. Here are some tips to help your new dental practice get started.
Finding patients
One of the most important steps in starting a new dental practice is to build a good patient base. One way to do this is by picking an ideal location. If the location is in a high-traffic area, potential patients will find out about the new practice while driving past it. Picking a location where many people will see it will help encourage more people to come. On the other hand, picking a location in an already oversaturated area will not do much to help drive patients in.
Marketing
To attract the right patients, a new dental startup should also have the right marketing. For example, it is important for them to create listings on social media sites and local yellow pages. Dentists should also create a strong website with all the important information. Encouraging current patients to refer friends and family is another way to bring in new patients.
Learning the right skills
Dental practice management is not only about working with patients. It is also about managing the business itself. Taking business classes and using other resources can help individuals gain the skills that are needed to successfully run the business. Having the right business skills can be the difference between the startup's success or failure.
Networking with other individuals
Having the right mentors and help can also go a long way toward helping individuals successfully manage their dental startup. New startups should consider partnering with a public accountant (CPA) who has worked with other dental practices in the past. Startups will also want to consider building a relationship with a dental equipment professional. This professional will be able to give advice on how to properly maintain the equipment.
Putting patients first
When patients see that they are a priority at the dental office, they will want to return again and again because they will be treated well. Patients will begin to refer others to go to the practice. This can help dental businesses grow sustainably. A strong patient base will help the dentist have a long and stable career in the area.
Dental practice management will help your business
Dental practice management for your new startup business may seem overwhelming at first. However, the right marketing can help build the business. Having the right skills and having professional relationships with the right types of people can go a long way toward the success of the new business. Putting patients first will help a new startup build up a customer base for the long run.
Get more information here: https://nickersonconsulting.com or call Nickerson Consulting at (818) 483-9061
Check out what others are saying about our services on Yelp: Read our Yelp reviews.
---
Related Posts
July 14, 2021
Choosing to use a dental business consultant means that dentists who own their own practice can have access to a professional management consultant. There are many thing involved in a dental practice, …