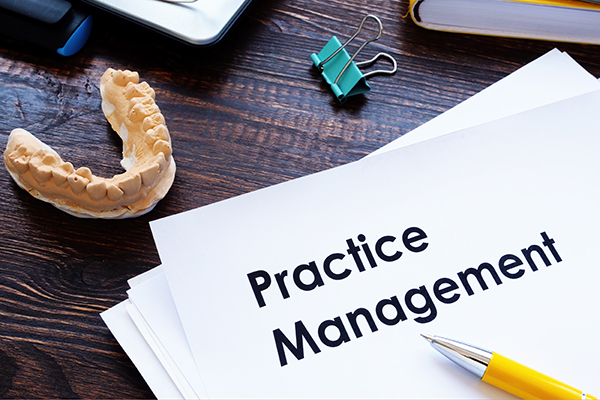 Choosing to use a dental business consultant means that dentists who own their own practice can have access to a professional management consultant. There are many thing involved in a dental practice, which means dentists can get help for one or more areas. Ready to learn more?
The importance of managing a dental practice
A dental business consultant is a professional who helps dentists improve their dental practice. Dentists have the ability to improve their practice without the need for additional education. Instead of undergoing additional training to learn the business side of a practice, dentists can simply hire someone who already has the necessary knowledge. Examples of areas that need to be managed in every dental practice include patient retention, finances, marketing, human resources, compliance and any additional special dental programs.
Specific areas that a dental consultant can improve
The information below includes examples of specific areas in a dental practice that can be improved by using a professional dental consultant.
Getting new patients and retaining current patients
Many dental offices will reach a plateau after being in business for a certain amount of time. This may mean that they are not attracting new patients, which is an important part of staying in business on a long-term basis. It also may mean that they need to work on retaining their current patients. This common problem can be dealt with by creating a patient-centered management system that is focused on getting new patients and patient retention.
Creating a supportive and positive office culture
A dental practice should fully support its staff. This is often done by creating a positive office culture, which in turn, makes working at a dental office both enjoyable and profitable. While many dentists will focus on creating a culture that is patient-centered, which is also extremely important, there also needs to be a culture that is staff-centered. Dental business coaches can create a culture that is centered around teamwork and accountability, especially with dental front office manager training.
Increasing profitability and cash flow
The fact that some dental practices will struggle when it comes to making payroll and paying bills on time makes it essential to hire a consultant to solve these cash flow problems. Since cash flow is essential to the success of every dental practice, dentists who are experiencing profitability problems can get the professional coaching they need to improve their profits. While there are many solutions to cash flow problems, one solution is to focus on dental marketing.
Can your dental practice be improved?
Ready to hire a dental business consultant to improve one or more areas in your dental practice? They are professional coaches who work closely with a dentist and with the overall goal of improving their dental practice.
Are you considering using a dental business consultant in the Palm Desert area? Get more information at https://nickersonconsulting.com, or call Nickerson Consulting at (818) 483-9061 to schedule a call with us.
Check out what others are saying about our services on Yelp: Dental Business Consultant in Palm Desert, CA.
---
Related Posts
November 17, 2021
A dental consultant is a position that may be new to some; however, the role that one plays is important and vital for dental practices. Outlined below are some frequently asked …