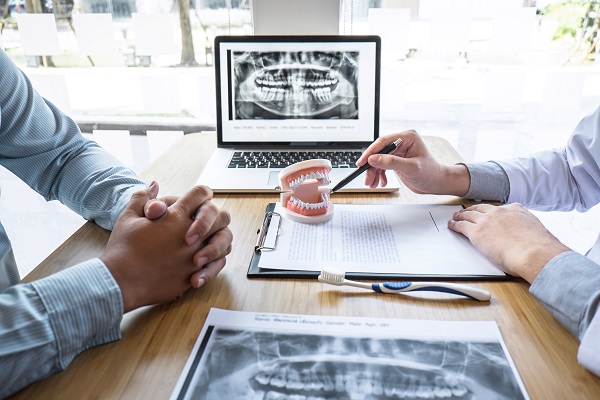 A dental consultant is a position that may be new to some; however, the role that one plays is important and vital for dental practices. Outlined below are some frequently asked questions and answers about dental consultants and what they do.
What to know about dental consultants
Review the following questions and answers when looking into the services of a dental consultant.
1. What is a dental consultant and what do they do?
A dental consultant is an expert that focuses on making dentists' lives easier. Typically, they handle the management side of dentistry, such as scheduling, staff coordination, marketing, education, and office management. A typical day of a dental consultant may include coordinating vendors, providing educational resources to patients, arranging advertisements, or scheduling community relations.
2. What training does a dental consultant undergo?
Most dental consultants go through dental school and become a certified dentist. However, from there, most go on to business school to get a degree in management training or business administration. At the very minimum, a dental consultant should go through dental school.
3. Why are dental consultants necessary?
Dental consultants may seem like an unnecessary role; however, their job is actually crucial. Outlined below are a few reasons why it is a great idea to have a dental consultant.
Additional tools: While most traditional dentists are experts in their field, they may not be in office management or business administration, both of which are necessary in order to run and operate a dental practice. Having a dental consultant on hand helps to tackle the things that may be foreign.
Motivational purposes: Having a dental consultant as part of the team helps to keep other staff members in a positive environment. Because of their background in office management, dental consultants can help staff members to work as a team, making the practice an optimal work environment for everyone.
Perspective: Dental consultants do have a background in dentistry, which makes them a great second set of eyes for conditions, treatments, or diagnosis purposes.
4. How can a dental consultant be beneficial?
A dental consultant can be beneficial to the dentists in the practice as it allows for additional support when it comes to patients. Additionally, the business side of the dental practice can be handled seamlessly. Dental consultants learn how to run businesses in school, which makes them an asset to dentists who may not be familiar with what it takes to run a practice smoothly.
Aside from the benefits that the dentists get to make use of, patients are able to have another point of contact for educational purposes. Dental consultants can provide recommendations and tips to patients who are looking to improve oral health. This can be especially helpful if the main dentist is unavailable or working with another patient.
Learn more from dental consultants
When looking for more information, it is best to connect with a dental consultant directly. Reach out today to ask questions or to get scheduled for an appointment.
You can find more information here: https://nickersonconsulting.com or call Nickerson Consulting at (818) 483-9061 to schedule a call with us.
Check out what others are saying about our services on Yelp: Read our Yelp reviews.
---
Related Posts
October 11, 2021
Looking for information on what exactly a dental business consultant can do to improve a dental practice? Also known as a dental coach, this type of business consultant is one who …