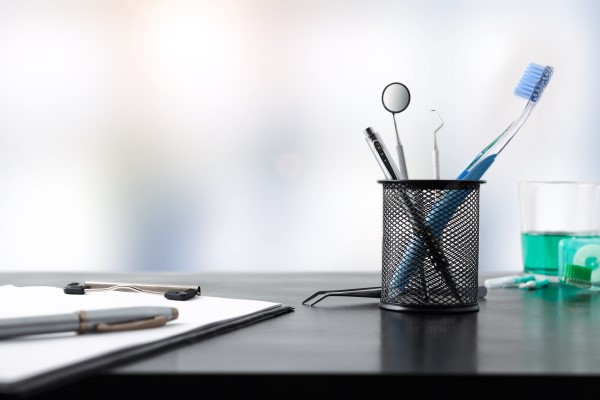 Dental practice management is important for dentists who want to build their dental practice. Consulting services are not just for dental professionals who are just starting; experienced dentists who want to resuscitate their practice and boost their revenue and reputation can also enjoy the benefits. Continue reading to find out how the service works and why it is important.
How consulting services work
Setting up a dental practice may take several years without a solid plan. Regardless of the dentist's experience, the insights from a dental consultant could make a significant difference. A consultant can help a dental practice by increasing patient acquisition, booking patient referrals, increasing revenue and profit and providing strategies to improve patient satisfaction. Regardless of the dentist's specialty, the consultant can develop a customized plan that works effectively for the dental practice.
Every dentist needs strategic consulting services for dental practice management. It can help them identify the problems affecting their dental practice by providing an outside-the-box perspective and solutions. Some of the benefits consulting services offer include:
Improving communication skills
Building and running an efficient team–assistance with hiring the right workers
Applying advanced technology for improved service to patients
Helping gain and maintain control of the dental facility
Contributions to the aesthetic aspect of the office
Connecting offices with the right groups for professional improvements
Efficient management of business and finances
The importance of consulting services
Many dental professionals believe they do not require the services of a consultant to kickstart their practice, thinking all they need is their dental skills to build their reputation and revenue. Although it is correct that the skills and qualifications of a dentist are crucial for setting up a dental practice, a management consultant can assist with the business aspects of the office.
New dentists often realize that handling patients on their own and managing the dental practice can be somewhat overwhelming. Aside from the pressures of being a dental professional and providing the appropriate treatment or solutions for patients, they also need to worry about generating adequate revenue to sustain the dental practice and live their usual lifestyle.
All the stress can accumulate and affect a dentist's performance negatively, which is undesirable. Once running the dental practice starts to feel like a burden, hiring consulting services is the way to go. The consultant will provide specialized management solutions that fit the type of practice. Some of the benefits dentists can expect from hiring a consultant include:
Freedom to focus primarily on their dental profession
Freedom to live life without stress
More likely to avoid errors in business and financial planning
More opportunities to learn interaction communication with patients and build rapport
Final note
Getting consultation services for dental practice management can help set new dentists on the right track for success. Dentists will need to talk about their expectations and work with the consultants to achieve their business goals. For existing dentists, consulting services are often necessary when things hit a standstill–the consultant can tell if a business is taking steps in the right direction. Depending on the specific practice, a suitable solution will be developed to help dentists manage their business.
Get more information here: https://nickersonconsulting.com or call Nickerson Consulting at (818) 483-9061
Check out what others are saying about our services on Yelp: Read our Yelp reviews.
---
Related Posts
April 8, 2021
Proper dental practice management can be difficult. Between caring for patients, working with staff, and managing the practice, your days can be full. With all these tasks, it can sometimes be …