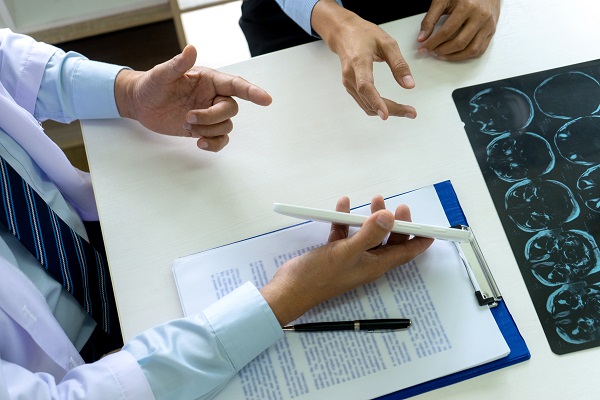 If you are struggling to run your office, a dental practice consultant could be just what you need to get things on track. You have a lot of responsibilities on your shoulders. You have patients to take care of and satisfy. You also must hire and retain capable team members who can assist you in your duties. It is not easy finding the time and resources to accomplish all of your goals. Hiring a consultant is an important step to building and growing your dental office.
The role of a consultant
As with any business, a consultant provides guidance and advice on how to successfully run an organization. The dental practice consultant will suggest what changes the owner needs to make to the dental office. Consultants are not employees or members of the team. A dentist will hire this person to conduct an unbiased evaluation of the dental practice's strengths and weaknesses. The dentist will ask for the consultant's opinion on how to implement changes. The dentist will then decide whether to follow the recommendations.
Why hire a consultant?
Many dentists do not have prior business training. The dentist will have gone to dental school but may not understand the intricacies of insurance coverage and regulations, human resources and staffing, and how to run and manage an efficient office. The dental practice consultant can provide a fresh outlook on a dentist's business. It could be helpful to hire an office manager. However, this person may be too close to the dentist's practice to notice some of its challenges. Employees may also be afraid to speak up and share concerns the same way a consultant would.
How dentists know it is time to hire a dental practice consultant
When a dentist is feeling overwhelmed with day-to-day responsibilities, a consultant can provide some relief and shoulder some of these burdens. Another sign that dentists should hire a consultant is if they are having trouble hiring hygienists and other employees. It is also important for the dentist to manage costs and build relationships with vendors and partners. Consultants can provide this assistance. Many dental professionals get stuck in a rut with the business. The consultant can open the dentist's eyes with new approaches and methods.
The time frame
Every dentist has different needs with their practice. Some may need a full-scale overhaul with the business to improve operations. Others may simply need basic advice to fix a few minor aspects. A dentist may meet with a consultant a few times, while others may work with these professionals extensively for a year.
Hire a dental practice consultant
When you realize that your dental practice is having difficulty, hire a consultant. This is also a wise idea if you have just opened your office, and you need help building an efficient business. Instead of taking on all of these tasks by yourself, get some professional assistance. You can focus on providing good care for your patients while a consultant assesses the business side of your needs. Find someone today with the right training and knowledge.
You can find more information here: https://nickersonconsulting.com or call Nickerson Consulting at (818) 483-9061 to schedule a call with us.
Check out what others are saying about our services on Yelp: Read our Yelp reviews.
---
Related Posts
November 17, 2021
A dental consultant is a position that may be new to some; however, the role that one plays is important and vital for dental practices. Outlined below are some frequently asked …