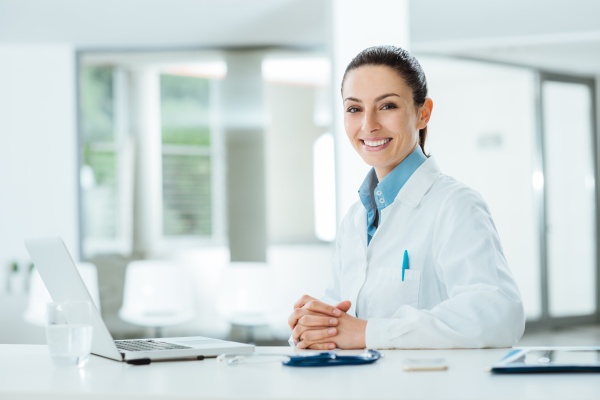 Thinking about hiring a dentist coach to handle any negative information regarding your dental practice? Dentist coaches are professional dental business consultants, which means they have the necessary knowledge of how to professionally handle negative patient reviews.
Handling negative reviews by dental patients
One of the many ways that a dentist coach, or dental consultant, helps dentists who own their own practice succeed is by showcasing the practice in a positive light. This includes responding to any unfavorable reviews that a dental practice receives, rather than ignoring them. Whether these reviews are listed on the practice's website or on another online platform, they need to be addressed.
A few tips on what to do when a patient is not satisfied
The information below offers a few ideas on how to handle negative reviews placed online by dental patients. Since every dental practice is unique, every dentist coach will decide on the ideal approach to take on each case. This can be part of dental front office manager training too.
Stay calm and do not panic
It is essential for a dental practice that has received a negative review by one of their patients to remain calm. This means not panicking and not becoming defensive, even if the patient is likely wrong. Instead, it is essential to place a focus on fully reading the review so the right response can be made. While it is important to respond to a negative review as soon as possible, taking a moment to consider the right response is necessary, as the response will be seen by everyone who reads the review.
Respond only to the problem
It is important to provide direct responses to any negative dental reviews made by patients. If the response is too wordy or goes off in another direction, the patient may feel like their particular complaint is not being properly addressed. Instead, it is necessary to reply in a way that makes the patient feel like they are being heard. It is also necessary to try and remedy the problem, as this shows the patient and those who read the reply that the practice truly cares about resolving the patient's problem.
Contact the patient via phone
A dental practice that cares enough to contact the patient who leaves a negative review is more likely to succeed. Good patient care does not stop when a patient is not satisfied with their dental-related services. Calling a patient to discuss their concerns lets the patient know that the practice truly cares about their experience, so it is an essential action when it comes to retaining current dental patients.
Benefiting from the assistance of a professional consultant
Even though dental practices can do everything in their power to please every patient, there will be patients who are not pleased. Since it is essential for negative reviews to be addressed and not ignored, hiring a dentist coach for professional advice is the next step.
Are you considering using a dentist coach in the Palm Desert area? You can find more information here: https://nickersonconsulting.com or call Nickerson Consulting at (818) 483-9061 to schedule a call with us.
Check out what others are saying about our services on Yelp: Read our Yelp reviews.
---
Related Posts
January 11, 2021
Dental practice consultants are dentistry professionals that go beyond caring for oral health. Often, many consultants begin as regular dentists before advancing their skills to provide more services to other dentists as consultants. Beyond conventional …