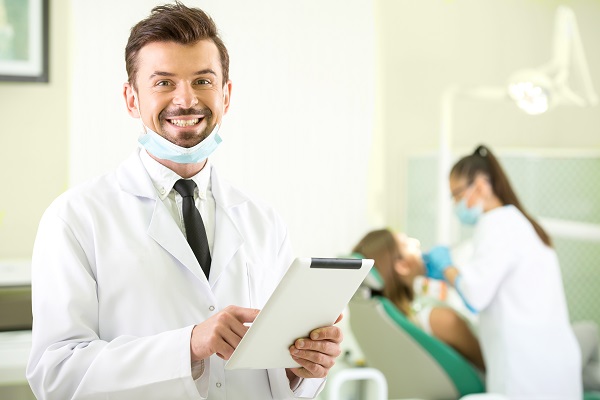 A dental consultant is a small business coach that helps dental practices handle their economic or business needs. The systems and methods that they recommend have been tested in other practices and have seen improvements over the years. They typically understand what works for every dental practice. If you are considering a dental consultant for your office, this article provides tips to guide that decision.
Tips for choosing a dental consultant
The following are four important tips for finding the right small business coach for a dental practice.
Be sure of your goals
Consultants often have different areas of specialization. Dentists looking to hire a consultant must be sure of their objectives to prevent conflict. It is better to choose a consultant who has experiencing handling the issues that the practice is facing. During the initial meeting, the dentist can ask specific questions about the consultant's strategy to solve the current issue.
Ask about their consultation techniques
It is usually better to avoid hiring a consultant who uses a universal approach. Every practice has unique needs and objectives and requires someone with the right strategy to produce results. Some consultants may arrange training for the dental team in their office, and learning is done in groups. Other coaches may suggest an in-office consultation to address the team and their needs. Still others may combine both approaches. Dental office managers need to determine the most suitable approach for their business based on their goals and learning preferences.
Check testimonials and referrals
Choosing a dental consultant is similar to hiring a new employee. It is not enough to read the testimonials on their website. Ask if it is possible to reach out to past clients who have been through similar issues. The manager can then contact the client, discuss their present situation, and find out how the consultant helped them in the past and if they will gladly work with the coach again. Other conditions to note include the consultant's availability, how they handle follow-up appointments, and the expectations in terms of results.
Dental office managers need to know how soon the consultant can address their issue and what information they require. The consultant should ask about how the practice operates, become familiar with the goals, and devise a strategy to accomplish them. Dentists can ask their colleagues for referrals as well.
Hire a consultant with a structured support program
It is good to have the dental consultant come in and identify issues, but it is not effective enough if they do not assist with creating a plan for implementing the recommended changes. Be sure to choose a small business coach that provides detailed guidelines on implementing the changes required to achieve the practice's business goals.
In conclusion
Many excellent consultants are available, but they do not all have experience in the dental industry. Ensure that you choose a small business coach who understands the workings of a dental practice and is experienced with handling the issues that your practice is currently facing.
You can find more information here: https://nickersonconsulting.com or call Nickerson Consulting at (818) 483-9061 to schedule a call with us.
Check out what others are saying about our services on Yelp: Small Business Coach in Palm Desert, CA.
---
Related Posts
November 17, 2021
A dental consultant is a position that may be new to some; however, the role that one plays is important and vital for dental practices. Outlined below are some frequently asked …