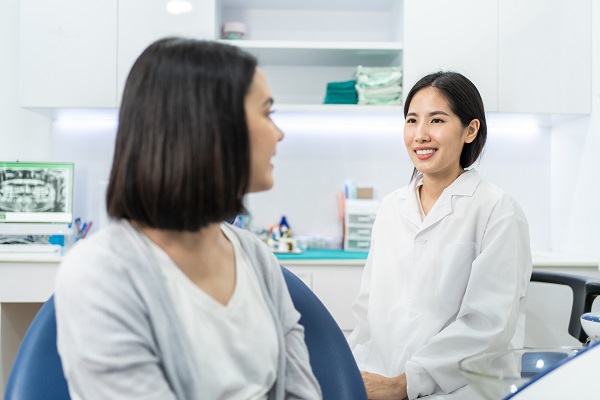 A dental practice consultant can help a practitioner navigate the complex tasks of providing patient care, managing staff, and controlling the general operations of the practice. A consultant is able to evaluate a dental practice for key needs or hindrances to business success and devise and implement a plan for growth. Narrow down the search for the right consultant by learning to ask the right questions.
Key questions to ask a consultant
When thinking of hiring a dental consultant, it is important to hire a person highly qualified for the job. This means looking at experience and other credentials but also making sure the core values and mission of the consultant align with that of the dental practice and office culture. There are four key questions to ask in order to make the correct match for the practice.
1. What are your goals for this practice?
The goals of a dental practice consultant should closely align with the goals of the practice. Some consultants specialize in growing a practice, while others are good at building the practice from the ground up. It is important that specific goals be outlined before making a hiring decision. A potential consultant should have specific methods and strategies that can be shared to identify how the practice will potentially be able to reach the outlined goals.
2. What are your preferred strategies and methods?
The way a consultant operates should easily align with the flow and culture of a dental practice. Find out when meetings tend to be scheduled and conducted, as these should not impact your schedule to the point where patient care is impacted. Talk about travel practices and if meetings can be done virtually. Look at how the consultant will bill the practice and what can be expected for the cost of services.
3. What core values do we share?
A practice is formed on specific core values, and all aspects of the operation tend to align within the bounds of those values. Everything should have an ethical and value-based approach, and the consultant who shares a similar value structure to the organization is more likely to be on the same page concerning growth according to the established culture. Values can include patient care standards, staff performance expectations, privacy, data security, and more.
4. What are your approaches to building revenue in the dental hygiene department?
Preventative care is a critical part of a patient's oral health, but it is also one of the more profitable elements of a dental practice. A consultant should have a philosophy on how to maximize or increase opportunities for disease prevention in order to generate more revenue and improve the oral health of the patients. The steps outlined should be tailored to the needs of the office and the target market of patients.
Conclusion
A dental practice consultant can give a practice a new outlook on growth and develop a strategy to achieve greater success and more organized operations. Schedule an appointment with a consultant to find out more about specific options for the dental office.
If you are ready for your dental office to take the next step in growth, schedule an appointment with a consultant. The strategies and insight you gain will promote healthier patients and a more productive work environment.
You can find more information here: https://nickersonconsulting.com or call Nickerson Consulting at (818) 483-9061 to schedule a call with us.
Check out what others are saying about our services on Yelp: Dental Practice Consultant in Palm Desert, CA.
---
Related Posts
January 9, 2023
Your dental practice can benefit from a dentist coach. A dental practice consultant will analyze your practice. The analysis will provide you with important insights for improving your practice. Find out what …