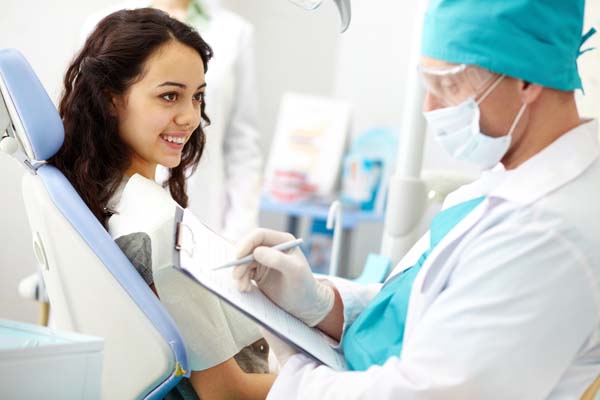 Dental consultants have grown in popularity due to the benefits they are providing to practices. One of the most important services that they offer is safety training. A dental safety consultant can provide training and helpful resources to your team and practice so that the appropriate protocols are maintained.
Safety dental consultants can improve your practice's culture, as well as the way that procedures and appointments are provided. In this article, we tell you why to consider implementing a dental consultant's services into your office! This information can be especially helpful to dental practice owners who are looking to improve their business.
Three reasons your dental office needs a safety dental consultant
Want to know why to consider a safety dental consultant for your practice? Below we provide three reasons.
1. Improved safety
Dental consultants specialize in improving dental offices, and one improvement that can almost always be touched on is the safety of the practice. Some dental practices may not maintain the safest protocols or systems, however, with the help of a safety dental consultant, that can be changed.
It is important for employees to operate safely while at work, just as it is important for patients to feel safe when visiting for appointments. Consultants can improve the safety of the office by ensuring that there are no hazards or apparent risks.
2. Better experience
Patients and employees will likely have a better experience at your practice after a safety dental consultant has provided their services. They will be able to improve common areas within the practice to ensure that they are safe, clean and up to health standards for procedures and appointments.
Overall, the experience will likely be improved when patients visit for a routine checkup or a more involved procedure. Employees, too, will likely feel better about coming to work each day. If their place of work is maintained in a better way then it will make the days go smoother, while also ensuring security and comfort.
3. Insurance
All practices operate as businesses and it is important for them to abide by certain protocols to protect their employees, patients and overall business. Having a safety dental consultant on hand will ensure that insurance needs are met and maintained.
Often times, practice owners can overlook the logistics of owning a business, which is why a dental consultant can help to keep them on track. Insurance happens to be something that can often get put on the back burner. Let a safety consultant maintain insurance standards.
Get started today!
Want to know more about what a safety dental consultant can do for your practice? We can help you! Our team can provide further reasons why dental consultants are a great addition to any dental office. Give us a call or stop by today so that we can get you started with a consultation or even services!
Request an appointment here: https://nickersonconsulting.com or call Nickerson Consulting at (818) 483-9061 for an appointment in our Palm Desert office.
Check out what others are saying about our services on Yelp: Read our Yelp reviews.
---
Related Posts
April 8, 2021
Proper dental practice management can be difficult. Between caring for patients, working with staff, and managing the practice, your days can be full. With all these tasks, it can sometimes be …